Title: Fucked: on being sexually dysfunctional in sex-positive queer scenes
Date: June 27, 2014
Fucked: on being sexually dysfunctional in sex-positive queer scenes
Introduction
This zine comes out of multiple conversations that we, as a group of south London-based queers all involved in varying levels with the local radical/queer/feminist scene(s), have been having repeatedly over the past couple of months. A common sentiment amongst us was feeling left out or alienated by discourses of sex-positivity and the way these discourses are enacted in daily life, in our interpersonal relationships and the spaces we inhabit. We noticed that this often manifested in pressures to feel/perform desire, to be (or be seen to be) sexually active, to have relationships or date people, to do nonmonogamy (or do it in a specific way), to have fulfilling/pleasurable sex or to have certain kinds of sex. These all seemed to be things that very few people were talking about, and it still feels taboo in some way to bring them up now. Whilst we believe that everyone should have complete autonomy over their bodies and their sex lives and that sex-positivity has gone some way to combat the oppressive patriarchal structures which prevent this from being so, we feel that too often, sex-positivity ignores or obscures the lived experiences we have to exist with, and unquestioningly posits a new norm of happy, fun, uncomplicated sex which, if you're not participating in, only makes you feel shittier. This zine is not written as an academic critique of sex-positivity; instead, it details some of our thoughts and feelings which we have found are incredibly difficult to enunciate but important to say. This is why none of the pieces are attributed to specific people: just to be able to publish these things with some level of anonymity is hard enough. If you want to get in contact with us about anything we've written, you can email us at sexcritical@gmail.com
Kirsty, Anna, Hannah and Tasha, March 2014
1. Some things about us
We are a group of four white queers, and - despite differing gender identities - were all assigned female at birth and are now usually cisfemale passing. We are all currently physically non-disabled, in our 20s, south London-based, attracted to people of various genders, have had shitty abusive relationships (mostly but not exclusively with men), are currently suffering or have previously suffered from various mental health problems, love cats.
Content note: these pieces include subjects such as rape, sexual assault and coercion, abusive relationships, drug use, self-harm, anxiety and depression. The writing also reflects cisnormativity and internalised homophobia and misogyny.
Content notes have also been added to individual pieces where necessary.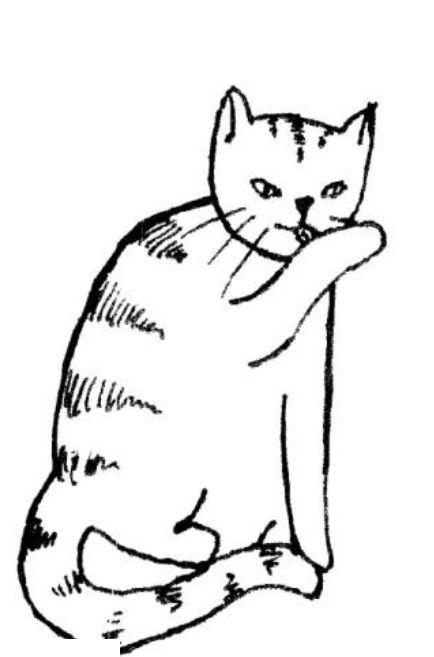 2. therapy 28/01/14
30 mins every two weeks. seems utterly pointless? am i doing myself a disservice? it was really horrible today really stressful, was feeling very anxious en route because of the article in lies on sexual pessimism and because i haven't been doing my mindfulness meditation like they want.
i told them i felt an obligation to make it work and to fix myself, it seems like a huge pressure. they told me i didn't have to come and that made me feel even worse. they asked me what i want and that too made it worse, i feel an obligation to want something. like c e said "Trying to heal from trauma managed to fuck me up worse because I started to ask "what do I want? What do I really want out of sex?" and diving down in search of my damaged sex drive I couldn't find anything really."
how can there be any realistic positive outcome when everything is so fucked? they told me mindfulness is not goal oriented but when i said that gender relations were too fucked, too violent, too alienated they told me that they couldn't fix society but maybe they could help me but the personal is political and i'm fucked up because of patriarchy and rape culture and if i start having orgasms that isn't going to shorten the distance between us and it won't unmark my body as female and it won't stop me seeing myself through his/their eyes.
they make me feel silly when i talk about politics i feel like they see me as over-thinking things. over-analysing.
consciousness raising is not an ends in itself, maybe it makes things worse.
i feel like i can't talk to doctors and therapists who don't understand the violence of sexual objectification and how fucked everything is. anyway. they told me to masturbate and meditate. masturbate and meditate...
When he texted to tell me he didn't want to sleep with me because I was too weird I was so proud. Forever the weird girl, forever inscribed with a sexualness I find thoroughly alienating, forever resisting attractiveness, forever telling people to stop picking me up and caressing me because I'm small. Forever pushing men off me, forever talking too loudly and too aggressively for the little girl that I am, forever saying I hate you and you repulse me. He said he found my sexual identity 'interesting', but he wasn't sure if it was 'arousing'. I never want to be arousing to people like him. I hardly ever want to be. Mine is a strategy of refusal. I refuse to compete, refuse to try to be beautiful, refuse to make myself look 'the best I can', refuse to buy ridiculous underwear and take hormonal birth control and smile and nod because boys don't like girls who talk too much. 'Your glasses are really cool' K. says to me when I am 19. 'But I don't think boys like them very much.' I don't want my face to seem welcoming to you. I don't want to offer my body as a sanctuary.
A lot of sexual pursuit seems predatory. My experience with sexuality in radical circles has always been along the lines of fight or flight. I chose to retreat, to not participate, to be hostile and abrasive sometimes and simply not available most of the time. Spaces still seem to be dominated by people who are very sexually active, very alluring, very unabashed about expressing interest and very surprised when you do not reciprocate. We're all friends here. We're all hot.
I've never been one for wild displays of affection in public, for 'coming on' to people, for pulling and being on the prowl. I know this is what happens. I know that when you don't want it to happen to you, you best stay away. Sociality and sexuality are so entangled with each other it seems that some activity at least is mandatory. Consent is sexy. I know you must like someone here tonight. Admit it, don't be shy. I'm sure they'd like it if only they knew.
Party spaces are never sexually appealing to me. It does not turn me on to see people naked, to see them sweaty, to see them kiss. I don't mind any of these things. I'm sure that for many they can feel affirming and beautiful. But I resent not having the option to opt out of these things as still feel safe, feel like a part of the community. When everyone's slept with or at least kissed most other people, you're just not really part of the picture anymore. What are you hiding? How repressed do you have to be? Poor thing, it must be hard to be so uptight all the time. Don't you want to let out who you really are? Admit it. A whole sexy world is waiting for you.
There is so much noise and movement in this city and in my life. Sometimes that's great and I want it. But my intimacy is another part of me. Having this moment, being in control. There is so much I am afraid of, and insecure about, so much I can't say or do even when it's just us both and I want this so much. There is no way to explain, except childhood and treasure and hiding it from the rest of your world, not because it is shameful but because it is sacred and it is yours and you are concerned about its fragility in the face of the outside world. You don't know why. But you want to keep it. To yourself. There are only a few things you can keep close and protect, and that is your first form of intimacy. This is what I need.
One of the most problematic aspects of sex-positive culture is its basic tenet that, at the end of the day, sex is good and pleasurable - it's only patriarchy which prevents this from being true all of the time. As such, a lot of sex-positive work seeks to reclaim sex from patriarchy, as if the essential 'goodness' of sex is just waiting to be (re)discovered. And if sex is essentially good, then people must 'naturally' want to have sex - and the only reason they don't want to have sex is due to problems caused by patriarchy: sexual abuse/trauma, prudish/moralistic attitudes towards sex and sexualities, and so on.
I find these aspects of sex-positive culture, and how they often play out IRL, incredibly damaging. Of course, I think that everyone should be able to do whatever kinds of consensual sex they like, with whoever consents to do those things with them. What makes me sad is when one doesn't perform/engage in x sexual activity, this is often either pathologised - 'it's because some physical/mental condition is stopping me from enjoying it' - or attributed to prudishness - 'if you were really liberated then you'd enjoy doing x'. I find it incredibly difficult to say that actually, there are some things I just have no interest in doing, and that's ok. I feel like heteropatriarchy has made us go full-circle, from 'women* shouldn't have sex, and if they do then they're whores (and that's a bad thing)' to 'all women* should be sexually available to all men at all times and if they're not/don't want to be then there's something wrong with them'.
So often in queer, poly, sex-positive spaces I feel like I'm not queer 'enough' or poly 'enough' because I'm not participating in certain (sexual) activities. For example, I don't want to make out with people I hardly know in public. I like kissing and making out and sometimes I do do it with people I hardly know in public, but most of the time I don't want to do it. I often feel incredibly uncomfortable in spaces where that is actively encouraged and where other people almost even expect it from you. And if you don't want to take part then you're pissing on everyone else's liberated parade. I want to question that notion that making out = good and pleasurable and desirable all of the time.
Then, I feel really undesirable myself and like there is something wrong with me if I'm not kissing someone. Then, why don't people approach me to make out with me? Do I just exude an air of 'fuck off'? Then, what if people do approach me and want to make out with me? And I can't deal with the awkwardness and even if I think they're really cute and would potentially want to make out with them in the future but here and now is not a space I feel comfortable doing that in, it's not really a safe space, not for me anyway... How do I communicate that to someone?!
Why I don't want to make out with you in the middle of the dancefloor at the party:
I get paranoid that people are watching us (especially my/your friends)
I worry that I've completely misread your signals and actually you don't want to make out with me at all (and what if you don't hear me awkwardly asking if you'd like to kiss?)
What if our two kissing styles are completely incompatible?
What if it turns out that I don't like kissing you and then I awkwardly have to make my excuses and leave?
Kissing is much more fun/comfortable for me when I'm sitting/lying down/not trying to dance/definitely not trying to 'sexy dance'
The thing is, I doubt any of my peers are actually looking at me and thinking 'oh, look at that person not making out with anyone, how sad'. They probably don't give a shit, they're probably thinking about their own insecurities, even/especially when they are making out with people. So where do the structures which reinforce these feelings come from? Why do I feel so shit when I refuse to participate in such activities?
Sometimes it feels like queer sex-positive culture just sets up a different set of norms to those of mainstream society. Even though they're in opposition to this society they're still normalising. I find it hard not to give different value judgements to hetero-monogamous vanilla sex/relationships and queer, kinky non-monogamous sex/relationships. Of course compulsory heterosexuality and monogamy is oppressive, but that doesn't mean that just doing the opposite is necessarily liberatory for everyone - and I feel like no-one ever says these things. It is so hard for me to say these things because I don't want to sound moralistic or judgemental, but so often it feels like the 'proper' way to be queer is to be kinky and non-monogamous, and if you don't want to do those things then you're not queer 'enough'. Which is clearly a massive pile of bullshit.
3.
content note: non-consensual sex
'Indeed, "yes means yes, no means no" assumes a liberal individualist model of heterorelational encounters as temporally discrete encounters between two choosing individuals. This model leads us to focus on whether women clearly say - and men clearly understand - "yes" or "no" as the main litmus test for determining coercion... In order to understand women's sexual agency we have to shift our attention from the liberal model of individual choice to the meaning of the situation in which women make choices.' Kathy Miriam: 'Towards a Phenomenology of Sex-Right'
My first partner was the most gentle, caring and patient lover I could imagine. I felt so lucky to be with him, like I could tell him anything and it would be fine. It turned out he had his reasons, which were much more sinister then simply wanting me to feel good and safe. Despite all the drama that happened during the last months of our relationship, I can't help considering him a positive influence on my romantic life. The contrast was especially vast compared to my second partner, an on-off friendship thing which functioned under consent at best dubious and was never pleasurable or fun for me, even though I was wildly attracted to him.
Having sex you don't want, or in a way you don't want, with people you want to have sex with is a strange, contradictory experience. I want you and you're doing things, but I feel uncomfortable. Sometimes you don't even know what is wrong exactly. A lot of the time the fact that your partner doesn't notice that you're not into it, or doesn't care, is a major part of the issue. How can I relax around someone who is so much physically stronger than me, older and more experienced, and who does not care to make sure that I feel in control of the experience at all times? In my opinion it is crucial for the more dominant and/or privileged partner to make sure that they are not just having their way with someone, but being intimate in a way that is comfortable and wanted and beneficial for both partners. Begrudgingly shaming someone for not giving the kind of consent required, or for trying to negotiate a sexual experience that does not feel totally safe for them is within a grey area that has been disputed way too many times, at the expense of real people with real lives.
How could I have known?
They never said anything.
You can't blame me for being passionate.
They said they wanted to.
I would've stopped if they'd said no.
There are no words I can find which can sufficiently describe how disappointed I was in the person I was in love with, when I said I didn't want to and he said relax. When he asked do you want to stop and I said I didn't know, because I knew if we didn't he would go (as indeed he did, right after we finished up). Because I wanted him to stay. Because I wanted to trust him. I did it to please him and I couldn't look him in the face and I can't remember whether I was crying, but I do remember putting all my clothes back on and getting him off because I felt so guilty for asking him over and saying yes and then saying I don't know but still wanting him to be around.
This is by no means the worst thing that has happened to people I know. It's not the worst thing that has happened to me. He continued to find ways to debase and humiliate me, refusing to even negotiate what I wanted, using language and gestures I found violent. And yet, it broke my heart every time he cancelled on me and didn't come over. After every panic attack I would tell myself that I'm being silly, that I'm just too excited to be around him, that I'm just sad because he's not in love with me.
How could I say that I wanted to be with him, but not like this? Sex with someone you fancy should be hot. Maybe it's all my delusional feminine mind, wanting things that cannot be. Surely we should all be having sex LIKE M/E/N. Like Samantha on S&TC, like the readers of Cosmopolitan. Surely a grown-up girl like me should know what she wants. Where are your politics now, little feminist? I thought girls like you knew how to stand up for themselves.
4. The Limits of Consent
It's really great that we're having conversations about consent now. But let's not forget that the culture we live in is inherently coercive and non-consensual. We can only really say and mean yes if we can really, safely say and mean no. But even this is not enough. Sometimes when I want to say no I still say yes. Why? Because I feel like I should. Even if I know my partner would respect my saying no, I still feel like I should say yes, should fuck - at least some of the time. Yet half of the time I don't even know myself if I want to do sex. Sometimes I'm not sure so I say yes, and then that becomes more and more yeses and yes, oh yes! Or sometimes that becomes no, god no, why did I ever even say yes, why did we do that?
Is it ever really ok to say no, never? What would it mean to never (have to) be sexual again? If I felt like it was ok to say no, no sex ever again (and yes I'm fine with that, don't pathologise me), then maybe I would truly be able to say yes. I don't think I'm asexual, but then I've never lived outside heteropatriarchy (what would desire and sexuality be outside of heteropatriarchy? would desire and sexuality even be outside of heteropatriarchy?) I've thought a lot about whether I'm ace, or grey-a, or demisexual, but I don't think I am. I definitely feel sexually attracted to people. I feel sexual desire quite often. But for me sexual desire doesn't often exactly equal me wanting to be sexual with another person (what even is 'being sexual'?)
How can I truly consent when heteropatriarchy expects/enforces us to be people that want to have sex? When you are in a romantic relationship with someone it's expected that you're having sex - or will do eventually. I can't imagine someone wanting to date me if I told them we were never going to have sex. So, I must fuck, at least occasionally. These are the circumstances under which I date people in heteropatriarchy. If we never fucked, it's because there's something wrong with at least one of us. We're faulty, broken, pathologised. What if we just spooned and stroked each other's hair and did kissing? Is that already sex though? What if we didn't do the kissing? But we are adults. Adults fuck. We're queers, queers fuck (otherwise how do you know if you're queer, amirite?) We talk with our friends about our sex, we giggle and swap tips and funny stories and knowing looks. And we're animals. Animals fuck, it's natural. Am I unnatural? If I don't fuck, friends and doctors are concerned: how long has it been since you last...? If I don't fuck then I'm prudish and frigid. If I don't fuck it's because I was fucked - over - in the past. If I don't fuck then I'm not performing my desire. If I don't fuck it's because I don't desire, don't desire you.
Under these circumstances, how could I ever say no?
5.
My friend is queer and we talk about sex. We talk on the phone about fucking and we make stupid jokes and we laugh. She says 'or whatever' when she feels self-conscious about revealing something: 'And then he went down on me or whatever.'
We are talking on the phone, in bed. Lights dimmed, 'mood lighting' we joke.
'I've not had PIV with the majority of my partners.' She gasps, or maybe I imagine that she does. She pauses, or maybe replies straight away.
'Really?!'
I snicker. Yes. The first time I had sex, and the time after that, and the time after that, I sometimes wondered whether what other people seemed to say or think was true. That it didn't count, wasn't 'real', was foreplay, was tame, was repressed, wasn't exciting, wasn't intimate, wasn't frightening, couldn't be; also couldn't be unconsensual, also couldn't be fulfilling, experimental, couldn't teach me that I didn't have to, that I could say 'no' and still be sexual in a way that is pleasurable to me.
I also learned, strangely, that men are not exempt from difficulties and dysfunctions. Having partners that couldn't necessarily have sex the way we were 'supposed' to (the straight way, the normal way) was and is weirdly reassuring. We are not broken, if perhaps slightly chipped, and we do not need to be fixed. I've had a fair amount of heterosexual sex that did not seem scripted, that was strange and queer and unpredictable, that didn't end when he came and didn't make me feel like a receptacle for his pleasure or a mirror for his masturbatory fantasy. I've had both my best and worst experiences in this way.
I know now that the power imbalance, the patriarchal structure inherent to most hetero sex (and a fair proportion of queer sex too), is not configurated in who gets to physically top or bottom. You don't have to heteronormatively fuck me to make me feel like shit. The validity of my experience does not diminish because I said I can't or I don't want to do that and then we did something else and I didn't like that either. Knowing what you don't want is important of course, but it does not mean you know what you want exactly either.
'But it's almost easier that way. You let them do it and you know they're enjoying it and you can't really do it wrong.'
Maybe I want to do it wrong. If my life is made up of mistakes and consequences, of trial and error, then why should I strive for perfection when I fuck? I do not want to pretend to be perfect. Not for them, not for me. Saying that I liked it and meaning it doesn't mean it was perfect all the time. It means I had a good time, I learned something, it made me feel better, it was entertaining, it was hot and funny and gross. I've not watched enough porn to even know what it is I'm supposed to do. I've tried to do it right and I was bored. And I don't want sex to be boring because the people I fuck usually aren't. The rare instances where I just do it because I can, for validation and variety, I don't really care. Stick it in, whatever. You don't matter enough to know me.
I would be lying if I said that being with people who are in some ways dysfunctional cannot be frustrating. There are certain things I like and want to do with people I like, that I find hot and validating, and when I can't do that I get a glimpse of a part of myself I don't often have access to. Women are often represented as the gate-keepers of sexuality, fighting against the constant onslaught of heteropatriarchal violent lust. Knowing that as a small female being, entirely physically inferior to most of my partners, my sexuality can also have violent and not entirely consensual aspects is scary and necessary. It is necessary because it de-centres my own pleasure, focused on what I want and how I can get it, and re-structures the relation as a mutually beneficial act that can be wonderful in entirely unexpected ways. It teaches me to be less afraid to negotiate, and more understanding towards my partner's frustrations about my own inadequacies. It deemphasises getting off (which I find almost impossible anyways) and makes room for something new, something more and less.
This isn't to say that not having PIV is the solution, and I don't want to essentialise or fetishise my own experience. Maybe it isn't even as unusual as it seems, it's just that people don't want to talk about it because clearly not enjoying PIV much or at all means you're not doing it right, and if you are attracted to people with dicks you must want the D ... right? But I strongly feel that imperfection is a beginning, and it is so connected to other things I find personally and politically crucial and worth striving for. Honesty, vulnerability. Removing sexiness from the equasion and having intimate relationships as the kind of person I am (awkward, anxious, insecure) is more brave and more important than it often feels. And fuck knows it scares the shit out of some dudes. Which it must if we are to get anywhere at all.
6. against blowjobs #1
we're fucking and it's super hot. i jerk you off whilst masturbating and suck your/my/our fingers. i'm aroused by how swollen my cunt is from the piv, which i had to cut short cos of the vulval eczema that tears at the delicate skin around my vagina.
i'm no longer touching myself, or you. i just enjoy the pleasure of having more and more of our fingers crammed into my mouth, deeper so that i'm now gagging.
"will you suck my cock?" you ask earnestly and i recoil slightly, although unnoticeably so, i suppose. i say no and laugh a little, awkwardly, i don't want to kill the mood. i wish you hadn't asked. "please," you say, looking at me "this is so hot." i freeze completely and shrink into the mattress, losing myself in the vast expanse of this stupid fucking kingsize bed that takes up half the room. now we're not fucking. we're not lovers. i don't know you anymore.
when at last i come back. you're staring at me intently, asking if i'm ok. i can't look at you or reply. i'm not even sure if i'm breathing. if i'm small enough and silent enough perhaps you won't see me or i'll find myself elsewhere. but i don't and i have to say something.
"i'm sorry"
"why?"
"giving men oral sex makes me really uncomfortable. it makes me think of rape, i can't help but find it degrading. i like it when sex feels more mutual, equal. when are our bodies mirror. giving blow jobs is disempowering for me. do you understand what i mean?"
"yes"
"we should probably talk about this more. like, not during sex?"
"mmhmm"
and then you roll over as if to go to sleep.
why haven't you said anything? why don't you reassure me? you must be mad at me. i lie awake for a couple of hours becoming increasingly paranoid. you're always really understanding about my sexual anxieties and disinterestedness. i really appreciate that you no longer initiate sex with me so that when we fuck i know that it's my decision, that i'm definitely into it. this is the first time that i've had a long-term sexual relationship with a man in which i've been comfortable stopping piv if i'm no longer feeling it. you understand that i've had too much unwanted sex and it's not something i'm going to put up with anymore. you don't see piv as the natural consequence of (what straight people call) foreplay. at least i think you don't. you even seem to understand when i don't want to have sex for days or weeks - and it's once or twice been months - on end.
and yet now, cos of this one stupid blowjob that never happened i'm convinced you resent me. yeah, wasn't it only last week that you said you got sad and sometimes feel rejected when i don't want to have sex? i know you're entitled to those feelings, i'd probably feel the same way, but i try so hard to not feel guilty about not wanting to have sex - why would you go and say something like that? so that's it. you probably hate me. you probably think i'm lying about the eczema. i mean, i probably think i'm lying about the eczema even though i've been seeing a gynecologist for 18 months, even though she said there's no way it could by psychosomatic. you're wondering why you ended up with a frigid bitch who won't suck your dick.
you have to leave early the next morning and i don't say goodbye, grumpy with another nights insomnia. i text you later that day:
---> i'm sad because when i told you last night about not wanting to give you oral sex you didn't reply. now i don't know what you think. i'm paranoid.
<--- i'm sorry i didn't know what to say because i'm sexually inexperienced, specially when it comes to oral sex. i just respect your feelings.
oh.
obviously i don't think that giving oral sex to men is inherently degrading and i wish (as with all my sexual anxieties, sigh) i wasn't hung up about it. but i have internalised and embodied the idea that it is completely degrading. it's him standing, her kneeling. it's him grabbing her hair, pushing her head down, "yeah... suck it baby." it's male entitlement. it's walking down the street and hearing SUCK MY DICK. it's being asked at 14 "do you spit or swallow?" it's why some girls at school were called sluts and it's why my first boyfriend cheated on me. it's getting my tongue pierced at 18 and being told by my manager at work that he loves girls with tongue rings, if you know what i mean (it's not even a ring, no-one has a tongue ring you fucking moron). it's women being represented as using oral sex to manipulate men. it's being unable to eat bananas, ice creams and chupa chups in public. heteropatriarchy has done a surprisingly good job of not making me want to suck its cock.
it's every man i've dated asking me to "suck it... please" instead of asking me if we can talk about oral sex, instead of asking me how i feel about it, instead of reflecting on the fact that there's probably a reason why, after 4 weeks or 4 months or 4 years, their dick hasn't already been sucked. maybe that's why i find it pathetic, to the point of revulsion, when i hear "can you suck my cock... please." it's the please that disgusts me the most. i wish i didn't feel that way. it's probably really unfair. but how can i feel otherwise?
7. Against Blowjobs #2
content note: rape
I haven't given a blowjob since 2008.
I was with my first boyfriend for around 10 months. I gave him head once or twice.
I never gave my second boyfriend a blowjob. He cheated on me with my friend who would give him a blowjob.
We are at your parents' house, on the sofabed in their living room. I think the door is closed. At least, I hope it is. I have a cold, a sore throat. I feel unwell and I just want to cuddle you. But you want head. You're sitting on top of me, straddling me so I can't move. I don't know how you got there. I don't want to give you head, I'm unwell and have a sore throat and just want to cuddle and I don't even really like doing it at the best of times - which now is not. But you are on top of me and I can't move and I can't shout at you or anything because we're in your parents' house and they're in the next room and anyway by this stage you've made it clear to me that if I say no it's because I'm a selfish bitch and you'll keep asking anyway until I don't say no anymore and I just say yes to get it over with.
So here we are, you're on top of me and I can't move and your cock is in my face and I don't want to, and I do say so, say my throat is sore and I feel ill. And you don't care and you say I'm selfish, and you want a blowjob. And I keep saying no and even though your parents are in the next room I start to cry, though not loud enough that they could hear, as you make me suck your cock. And I cry more and you tell me I'm selfish and I'm still sucking because I have to, I can't get away, even though I have a sore throat - sorer now - and I'm ill but you don't think I'm ill you think I'm just making excuses and then I ask myself if maybe I am just making excuses, maybe I'm not really ill after
all, maybe I am just a selfish bitch. I guess it doesn't really matter anyway to you because you're getting your dick sucked. And on and on it goes and I'm still crying and now choking and it seems to last forever although it was probably less than 10 minutes but now you're coming and I swallow and at least it's over now so you climb off of me and maybe we hug and maybe we don't but I'm crying, in my pyjamas on your parents' sofabed in the middle of the day.
Later, or maybe before, I burst into tears at the dinner table. Your mum, your dad, your brother and your gran are all there. I cry, and your mum comforts me and I get to go and lie down in the other room. I wish I could tell her why I'm crying, but I can't.
As I write this now I'm not even sad. In fact, I'm kind of aroused (how fucked up is that?) But this isn't even real to me or part of me anymore. Part of me wants to tell you about that one time I gave someone a blowjob and it was really fucking hot and we both enjoyed it a lot; if I told you that then it'd redeem me somewhat: at least sometimes I like sucking cock. Under patriarchy, if you're not a man (or then maybe even if you are, if you're a queer or a faggot) then your mouth is a place for men to shove their dicks. To say that you won't suck a cock, that you don't want to suck a cock - well, it's almost unutterable. Talk about killjoy! Talk about prude! When you're with a man and you're not a man and you're living under patriarchy, blowjobs are the most violently gendered sex act. I can't reclaim blowjobs from heterosexism and I can't not feel like a woman, inferior, when you, as a man, ask me to give you head.
So #sorrynotsorry bros, but I won't be sucking your dick any time soon.
I am afraid that people will judge me for having (too) few have intimate relationships. The problems is that because of compulsory sexuality, because of the way sexuality is mysteriously connected to notions of maturity, of liberation, of social capital - they won't take me seriously as a person either. What can I know about life if no one wants to fuck me? Being selective in who you engage with sexually is often not seen as a choice when you are insecure and/or not conventionally attractive. Sometimes even I find it hard to see it as a choice. Sometimes I feel like the people who want to touch my bits in the dark would be humiliated by being seen with me, holding my hand; I think that they would think it devalues them and they would be right because no one wants an ugly crazy girl who can't do proper exciting sex stuff and talks too loudly and eats too much. Sometimes I feel like I will never be liberated, that I can't be until the system that made me this way is no more; until I can erase the bad things and burn the bridges and look at my face in the mirror and go swimming in a bathing suit and not hate the thought of someone coming in my mouth and not have anxiety pains swell up in my ribs at the thought of the future. And then, sometimes, I feel like all this fucking is masking the fact that the world is still fucked and so are we. That we are treating the symptoms instead of thinking about the cause, that all this mental and physical and emotional mutilation is futile because it can't make us forget.
These acts cannot be divorced from systems of domination that cause us pain and leave so many of us unhappy and damaged. We can't reclaim them in a void, where for every 'liberating' time someone has come on your face or stuck a dildo up your butt there will be so many more times when those very same actions have horrific consequences; where the memory leaves marks, where trauma cannot be 'reclaimed' because rape culture and compulsory (hetero)sexuality and patriarchal oppression are so damn pervasive, so damn ingrained in our minds that it would take generations to produce an even mildly cleaner slate to start from. I cannot erase my memories, and if I could I would still choose not to because past trauma can be a valuable tool for future improvement. But how can I pretend to live a convalescence I can't really feel? How can I address the disparity between what I think is right and how we should be able to relate to each other, and the memory that says it isn't so? Why do I have to constantly suppress the fact that sexuality exists on a permeable borderland between validation and gag reflex?
8. K
content note: non-consensual sex
You talk. You sit close. They go to bed. You create a nest out of sofa cushions and a duvet with no covers. He is playing music on youtube by a band who sound like they have just taken shrooms. It's the early hours of the morning and you're so cold. You tell the boy you are cold and he pulls you in close and pulls over the duvet. The trippy music plays in the background hurting your ears because it's too loud and it's too late and you're so tired. Your heart is beating so fast you feel it through your tongue can hear the palpitations in your ears. You don't know what is happening. Suddenly you feel a connection. Skin on skin. This is unusual, a truly alien sensation. Alerting. Calming. Confusing, He traces his fingertips over your shoulder, down your spine and circles your belly button. He pulls you in closer and you experience a feeling of (possible?) safety. How confusing, men don't do this. He rests his cheek on yours and falls asleep. You lay awake; his arm now resting on your side under the duvet. He didn't try to kiss you. He didn't try to have sex with you. You're both fully dressed. He held you and fell asleep.
You open your eyes begin to remember. When was the last time you had a cuddle? When was the last time you felt safe? With a 'man' // person // human?
W
You don't have sex anymore, I know that. I know you are frightened. I know you remember all those times when fingertips tracing your belly button meant sex you didn't want. I know you had nearing anxiety attacks every time you went to bed, wondering what you may have to do that you don't want to do but did because it's easier than an argument.
And then one Sunday in March 2010, it happened.
The next day he bought you fruit. He said sorry. You said it's ok because you desperately want to be a good person.
You lay on the sofa under a duvet for a week and didn't eat. You didn't tell anyone, you were signed off work with a UTI. The UTI was actually easier to deal with; three pills a day and it was gone in a week.
It was the last time you ate passion fruit.
He expected sex to go back to normal. I know you tried to explain that you were hurting and didn't trust him anymore. He would understand for a few moments. Until he had a line of coke. Then he would complain to his friends, within your presence, how 'he never gets any'. You are humiliated. Again.
I know you just started to refuse to have sex. You stopped taking your clothes off.
And then one cold evening in November, he dumped you at Waterloo station.
I am not sure why you were so sad that HE dumped YOU. Maybe it was because he was always in control; even in the break up. Asserting his fucking white male privilege.
Now
I can see why; when another person touches you, you flinch. You don't know what they are going to do. It's not even touching anymore which causes anxiety; it's dating, it's okcupid, it's DOMO (nightclub), it's your friends talking about sex and relationships, it's your mother asking if you are lesbian, it's your work colleagues flirting with you, it's making fucking eye contact. Anything which might lead to something that reminds you of what he did and of who you now are and how disgusting you feel.
Anything that might lead to you having to explain to another person why you are so scared. To disclose. Or why you suddenly changed your mind about sleeping with them. I know that you can't get the words out, even writing here, the only way it's made possible is to separate out yourself into two people. The hurt (YOU) and the dissociated (I).
I ask you, how will you ever form a relationship again? And how will you trust someone? And how will you fit in in a sex positive queer scene?
K
The thing that surprises you most is the excitement you feel when K has rested his arm on your waist as he gently snores. Is this almost sexual attraction? I know you can't remember what this feels like because for the past 5 years every person has been a potential danger, someone who might really hurt you. But not just that, someone who reminds you of what happened, the very thing you don't want to do. You are the Princess of Denial.
I know you have taken a risk laying next to a boy. It is almost disbelief that there are people out there who will spoon you without the expectation of sex.
Somewhat consoled. But terribly confused.
But what do I do now?
'I've never met a more impossible girl.'
9.
For four years I didn't date anyone. During that time I decided that I didn't want to have a monogamous relationship for the foreseeable future. Although I don't often meet people I want to date, I wanted to have the freedom to pursue the desires I did feel. I didn't like monogamy because it didn't seem to work (I have both cheated on and been cheated on by most of my former partners). I don't like the form of commitment in monogamy that implies that you will only ever be with that one person forever/until you break up. I don't like the model of the relationship escalator and I think it's absurd to say that you can only ever be attracted to one person at a time.
Since then, every time I've dated someone it has always been the other person who's had other partners, while I've just been seeing that one person. I feel like this is kind of inevitable given how infrequently I want to date people, and the fact that I don't like casual sex/make-outs. But this also makes me question whether there is much point in me doing non-monogamy. I don't think that you can just decide to do poly and then not feel things like jealousy or insecurity (and I think that The Ethical Slut is a terrible book which promotes the idea of totally cool and sorted poly babes who organise hook-ups for their partners and go to sex parties all the time and definitely never feel those negative emotions). But then if my partner has other partners and I don't then I feel like I have to deal with so much anxiety and insecurity and I wonder if it's actually worth it.
There is also a part of me that feels like I have to let my partner see other people because of my own sexual anxieties/dysfunctions. Because if I was the only person you were fucking, and we fucked less often than you wanted and it was sometimes hard and difficult and stressful to have sex, then why would you bother dating me? On the one hand it's a relief if my partner's sleeping with someone else because it means there's less pressure on me to have sex with them. But then it also makes me feel really undesirable and unfuckable and boring.
Too, I feel like if I wanted a monogamous relationship then very few people I know/in the social circles I'm in would want to date me. I feel like it's become taboo to want monogamy. I feel a lot of pressure to live up to the poly babe ideal, to go to dance parties and house parties with my partner and be totally cool about them hooking up with other people while I'm there. I feel like (people think) I'm being selfish and possessive if I ask my partner not to do those things when I'm around. And yet, I don't want a relationship that would always be monogamous. From my few experiments in non-monogamy I think I do now know what I want/need. To begin with I think I'd like a single, mono relationship. I think I'd want to make sure that that relationship was going well before we got other people involved. I would want to have a partner who made me feel valued and secure despite me being a bit weird about sex. And I think I'd want to date someone who wants similar things out of non-monogamy as me. I don't think I want to date someone who wants to date a lot of people simultaneously, or who actively, often seeks out other people to hook up with. It's too much for me to deal with. Is that selfish? I don't know. I still find it so difficult to set boundaries for myself and not feel selfish. I think it's ok. At least, I hope it is.
10.
When I first heard about demisexuality I felt a strong affinity with the sexual identity and behaviours, or lack thereof, which the term described. I wanted some sort of 'content warning' label to apply to myself, so that people knew in advance that I'm weird about sex, and demisexuality is, perhaps, an identity I would claim for myself if it weren't for all the tumblr baggage and hearing people I know dismiss it as simply describing a fairly "normal" relationship to sex and sexual attraction.
However, I still identify with what are often considered the two central tenets of demisexuality which consist in the failure to experience 'primary' sexual attraction i.e. not being sexually attracted to people before developing a strong emotional connection with them (and even then, sigh...) and in a general disinterestedness in sex. I would never fuck someone I didn't know or wasn't already romantically involved with because I do not have sex for the purpose of receiving sexual pleasure. I do sex because getting naked and rolling around with someone I like and trust can be fun, silly, and playful. Sometimes it's hot but it's generally something I experience as an obligation. I don't orgasm. Sex usually ends when I'm too tired, bored, or frustrated to continue. I tend not to wait for the other person to come anymore, especially if they're a man, because that doesn't seem fair. I've never experienced immediate sexual attraction and when I'm dating someone I tend to find that they become prettier, more attractive to me, over time. I think all my friends are babes because, I guess, my physical attraction to someone depends on my personal relationship with them. So I often end up feeling confused about the boundaries between friendship and attraction or between intimacy and sex. Although, being non-monogamous and opposed to hierarchies of relationships, I think that's more of a confusing thing than a negative thing. I like physical affection and intimacy, which I source from all my close relationships. Sex is usually something I do for someone else's pleasure. I guess I can take it or leave it.
When I told my gynecologist that I thought I had psycho-sexual issues she told me that there are four aspects of "female" sexual dysfunction: lack of desire, lack of arousal, lack of orgasm, and pain during sex. The first three apply to me. Lack, lack, lack. I was referred to two clinical psychologists in sexual medicine and was extremely proud of myself for being brave enough to address my craysexuality after a decade of feeling sexually broken and fucked up. But I don't feel like this therapy has helped me and although it claims not to be goal-oriented I feel a pressure to 'fix' myself and to become sexual. It's a similar pressure I feel from the queer poly scene: because I am in to non-monogamy and think that people should be able to consensually fuck who they want and how they want I feel like I have created a sexual standard for myself to live up to or that this sexual standard is actually upheld as desirable in my social circles.
When talking about the issues in this zine with the other authors it seemed we shared an obligation to feel optimistic about sex. To fix ourselves. But what would it mean to refuse sexual optimism? What if I openly said that I'm not really interested in sex? That maybe I'm not broken and maybe I'm just not into boning? I feel like that would be completely terrifying and wholly unacceptable to the discourse of sex positivity in which I would have to locate my true sexually defunct self as hiding behind a sex negative false-consciousness.
I'm the killjoy cat amongst the sex-positive pigeons who are just dying for me to develop a healthier relationship to my body and to fucking.
11. The History of Sexuality volume 1: the Horrors of Heteronormativity
content note : abusive relationships
I have had a troubled relationship to sex for most of my life. I remember feeling the pressure of compulsory heterosexuality from a pretty young age: when I moved from lower to middle school at the age of nine, it became apparent to me that having a boyfriend and kissing boys became things that must be desired. As a younger child I had had 'boyfriends' and enjoyed playing kiss chase, but these things always seemed optional, innocent, with no ulterior aims or motives behind them apart from having fun (if only it was still so simple!)
At middle school, all of this changed. For a start, it was the first time I remember experiencing sexual harassment: when I was in Year 5 there were two boys in our class who would continually pinch all the girls' bums and ping our bra straps. I think as 9-year-olds girls it was pretty awesome of us to actually talk about this together and then with our teacher, who talked to the boys and made them stop.
Apart from this, 'being popular' was now a thing to be aspired to. Growing up as a girl, sexuality was intertwined with popularity, with all the standard sexist double standards: one should be sexually active, but not too much, and only with the right kinds of boys, and certainly not with girls. Girls don't masturbate, obviously. And so on and so forth. There was absolutely no critique of these standards, either at school or in any of the other communities I was part of, and so I did my best to play by these rules. I never felt like I was succeeding: even if I found a boy who liked me, what were we to do together? Holding hands was as far as it went; no-one ever danced with me at school discos. I had crushes but I had no interest in or desire for actual sex, I just knew it was something that I should want. I was a child but I felt like I should be behaving like an adult.
At 13 I moved to upper school and it got even worse. People actually were sexually active now, so I felt even more pressure to be part of this. I remember so much of teenage life seemed to revolve around blowjobs. All the popular girls would go to parties at the weekends and get drunk and go down on the popular boys - and then everyone would know all about it the following week at school. I was obviously never invited to these parties so I imagine most of this was hype and people probably had far less sex than they pretended to. Nevertheless, the imperative was there. I had some boyfriends at upper school, but we never did more than kiss. I didn't start masturbating until the age of 16, so the idea of someone else touching me in places that I hadn't even touched myself was terrifying. I remember being embarrassed by boys at school, asking me how many fingers I used when I wanked (FYI teenage boys, I'm less interested in cramming as many fingers as possible into my cunt when I wank, and more into playing with my clit... although you probably don't even know what/where that is.) I was also deeply insecure about my body, particularly the hair on my chest and stomach and nipples which I thought was disgusting and 'manly'; I didn't go swimming for seven years because of this. Even if I had wanted to have sex with someone, I was terrified that if I did then everyone at school would know about it, about how bad I was at it, about my weird body hair and my pubes that I never shaved and everyone would judge me and think I was a freak. So I wasn't having sex. My 14-year-old boyfriend dumped me because I wouldn't have sex with him (I was 14 too). Around this time I also had my first crush on a girl, my best friend at the time. Obviously I didn't do anything about it; I didn't really recognise it as a romantic or sexual thing at the time, and anyway lesbians didn't exist/were gross, and the only acceptable bisexual girls were the ones that kissed other girls so that boys could watch, because clearly women's sexuality is only valid under the watchful eye of the male gaze.
At 16 I changed schools, found a boyfriend I actually quite liked and didn't go to school with, and lost my virginity on New Year's Eve 2004. As far as these things go, it was actually fairly ok and untraumatic. We both wanted to do it, and were sober, and it only hurt a little bit. We dated for ten months, cheated on each other and split up, and then I found another boy and dated him for about eight months. I enjoyed having sex with both of them although we didn't talk about what we were doing or what we wanted to do together. I also had my first very unfulfilling one night stand at this time.
During my first year at uni I had a six-month emotionally and sexually abusive relationship with one of my then-housemates. At the time I didn't recognise it as such, and even though I knew some of my friends and my mum were worried about me because I basically spent six months calling them up and crying down the phone, no-one said anything to me about what was going on. I feel like this is a massive failing in the way we are brought up, in that we never talk about what a healthy or unhealthy relationship looks like; I thought that if you loved someone then you were responsible for keeping them happy, for fucking them whenever they wanted (cos compulsory monogamy means they aren't gonna get sexual satisfaction from anybody else!) My ex constantly told me that I was selfish and should do x, y, z to change. When I did those things and he still got angry, I thought it was my fault. I was constantly on edge, trying to please him. I would say no to sex so many times that he would get incredibly angry, so I would say yes, cry as we fucked and so make him even angrier. Even now, I find it hard to comprehend that when we did occasionally have consensual sex, it was some of the most pleasurable and fun sex I've had in my life. Eventually though I split up with him, after another of his attempts to make me have sex with him when I didn't want to.
After that relationship ended I was totally broken. I almost entirely stopped eating, and cried every day for months. I didn't know who I was any more. I was still living with my ex as we were in university accommodation and the academic year was going to finish fairly soon. I wanted to get back with him because I thought I was in love.
Luckily I soon had to move to the other side of the world to do my year abroad. I forgot about what had happened and stayed celibate for a year, before once again getting another mad crush on one of my then-best-girl-friends and having some fun-ish no strings sex with a couple of different guys. Towards the end of my stay I somehow ended up chatting most days with a friend of a friend back in England, and when I moved back to the UK we started dating immediately. It was great for about a month, and then suddenly all the undealt-with TRAUMA from my previous relationship showed up. Though the guy I was seeing was really kind and understanding, it felt like my abusive ex was the third person in our relationship. My anxiety levels were sky-high, although at that time I didn't even know that anxiety was a thing, or a mental health problem that could be treated. I just thought I was irrevocably fucked up and weird. I was so anxious about sex that I would spend whole days in my partner's bathroom crying and throwing up. When we did have sex, I sometimes had panic attacks. Eventually we split up because the situation was so stressful for both of us.
Since that time six years ago, I've discovered feminism and made friends with people who are able to talk about their mental health problems openly. I realised that my previous relationship hadn't been 'normal' and had in fact been abusive, and I realised that a lot of the bad feelings I had about sex was anxiety. I was also becoming more and more aware of my own queerness and I remember the first time I ever talked about it with anyone: crying to my male gay best friend because I thought I was in love with one of my lady housemates but I didn't know what to do about it (of course I did nothing because I was too scared to, and had also learnt that you should never shit where you eat).
When I moved to London to start my MA I decided that it would be a fresh start. In 2012 I did nine months of psychosexual therapy, came out as queer and genderqueer (surprising no-one), decided not to do monogamy for a while and had sex for the first time in four years - with a woman. It was fun and consensual and I didn't have a panic attack, yay! I also slept with a guy a couple of months later and no panic attacks there either, woo!
At the moment I am single again. Last month I broke up with someone that I'd been dating for a couple of months. It was quite a big deal for me to be in something like a relationship because that's a thing I hadn't done since 2008. Despite the fact that it didn't work out in the end for a number of reasons, there were definitely some positive things that I could take from the experience, especially to do with sex. It was the first time that I could talk to someone about sex before we had sex, and I felt able to tell her about some of my anxieties and previous experiences without it being completely overwhelming and becoming the main focus of the relationship. I didn't ever feel pressured to have sex with her and I knew it was ok for me to stop or say no in the middle of us doing something if I felt uncomfortable. I still found it incredibly difficult to talk about my desires and what I did want, but at least being able to enunciate what I didn't want was pretty empowering for me. To have a sexual relationship which was non-coercive... it seems so obvious that there should be no coercion involved in sex, but this was probably the first time I'd actually felt it with a partner. It was reassuring to know that not everyone is a complete bastard about sex - obviously something I knew intellectually but hadn't ever felt. It does give me hope though that I can have more positive sexual experiences in the future, and maybe one day I might even know what I want to do in bed and be able to ask for it!
12. The History of Sexuality volume 2: Care of the Self (lol jk)
When I was about 13 or 14 my body subjected itself to an impressive growth spurt. It took a few years for my weight to catch up I was suddenly tall and thin. Lanky and awkward and feeling like I took up too much space. I remember crying in the bath because of the painful way in which my bones pressed against the ceramic. My best friend at the time called me "stick insect" and "alien". Unbeknownst to me my school contacted my parents and together they monitored my food intake. It was at this time that I become sexually attractive to boys. They called me 'green girl' because of the bright green hoodie I wore, already a whole reduced to a part. A sexual object. I hated it and I still hate it. I don't want to know that I'm being looked at. I am always aware of the objectifying gaze, even when there are no eyes present, everything I do is affected and self-conscious. I am external to myself watching myself perform. [It pisses me off, by the way, that I feel like I have to qualify this by saying that I am not opposed to sexual objectification per-se.] I'm dancing alone in my bedroom after school, "All the girls are fighting over the dumbest boys who run this town. I watch myself get watched like TV, but I'd rather run you down."
You were 15 and I was 14 and I dated you because my friends told me to. We drank Starbucks and hung out in the depot. We had my first kiss outside the tube station at rush hour. I said no and you said yes and so we did and I kept my eyes open and then I got into bed in my school uniform and cried. I was relieved when we broke up two or three weeks later after my friend gave you head. I remember someone saying the reason you asked me out was because you wanted to lose your virginity before you were 16.
Then I didn't kiss a boy for another two years but I did cry a lot and shoplift and get drunk and I read my mum's sexts from the guy she was having an affair with and I was scared of nuclear war and I didn't sleep and my hands shook all the time and the only people who 'really knew me' existed in MSN chat rooms #angst.
But then I met a beautiful self-professed bad man who got me drunk, stole me a pineapple, and made me his girlfriend even though I told him I was sad and dark and I think I used the word 'despicable' and two months later you got me even more drunk and fucked me in your dad's bed and I didn't realise until five years later that I was too drunk to consent and after we fucked we slept in the bed with my best friend who came to get the morning-after pill with me because you didn't use a condom and you were too lazy and broke to come with me and go halves.
And after that we were 'having sex', I mean why wouldn't we? I'd done it once and that means I'd do it all the time right? The second time we fucked (/you fucked) there were no curtains in your room, it was broad daylight and in spite of my protests you took all my clothes off and took me all in with your eyes. And you made me go on top even though I didn't want to, even though you knew I didn't want to and you knew I was self-conscious and that we'd only had sex once, drunk, and now I was sober and embarrassed and it hurt and I hated it and it's taken me years and years to feel comfortable to, in the immortal words of Beyonce, put my love on top.
'Body wank' was the term my closest school friend (who needless to say also turned out to be queer) and I coined to describe having sex with someone, a man, who was oblivious to your physical and emotional response to what was happening, who was essentially using your body to have a wank with. In 18 months we had a lot of sex, ate a lot of McDonalds's and I watched you play a lot of counterstrike: source and I really believed that you could measure how much you were in love with someone by how much they made you cry. I broke up with the bad man when I it began to feel like every fuck we had was a body wank, and my subsequent reltionship ended for the same reason (he either didn't notice or care that I cried during sex). I rarely subject myself to the dreaded body wank anymore although that's largely because I cut short or avoid entirely any heterosex that looks like it's heading in that direction. Queer sex has been different but not always better and has been ridden with other issues - domestic violence, lack of consent, dysmorphia and dysphoria. Body wanks aside, I still feel that sex is something I perform for someone else's pleasure. Never mine.
content note: self-harm, rape, anxiety, depression, drug use
13. Aftermath
The following are a collection of diary entries I wrote in the years after a break up. I did not realise how abusive the relationship was until around two years later when it started to dawn on me. The entries are mostly just thoughts, stream of consciousness, others are letters to my ex, all of which are attempts to make sense of what happened. They detail my anger towards him, anger directed at myself and how my life changes as a result.
Certain names & details have been changed.
3/12/10
There has been an air of change recently. W and I broke up, it wasn't dramatic, just a mutual split (even though he was the one that made the decision). We haven't spoken in two weeks, it is sad as we used to talk every night. It's a new night time routine for me. I was sad at first but then I realised it's ok to be sad and normal. Then I thought to myself that this is a positive thing. I miss W a lot, I really loved him, but he wasn't 'the one'. He was so sweet in many ways but... well I
won't go into the details on here. I am single again. I function well as a single person, I like being single. I am going to DO MORE THINGS.
20/11/11
I went on a date last night. It was with a girl from a dating site. It was our second date but I just didn't feel anything. I have spent the whole year practically feeling like I might be gay, trying to act on it and now I have started fancying men again. I am so confused by it all. I don't really know what I want. I know I am over analysing everything and should just wait until I meet someone; regardless of gender.
W has a new girlfriend. It's S who I've known out and about and via myspace for a long time. W and her slept together a few times before we were together. It's weird to think he is in a relationship again, and with someone I know. Even weirder is that she is a friend on facebook and twitter which is how I found out about their relationship. She is nice so it's not her that I have the problem with; it's W. I can't help feeling a bit angry and probably jealous. I read her tweets and she is doing all the things I was doing a year and a half ago; drinking tequila, eating his housemate's vegan cakes, hanging out with Y (his other flatmate) eating lovely food and playing with Y's cat Fluffy. I have been toying with sending W a text message or email telling him how angry I am with what he did to me. But then I stop myself, not wanting to seem like a crazy ex-girlfriend. I feel a bit in limbo with it, in the same way I feel unsure about what/who I want. I am torn between becoming celibate (I have not had sex for a year now) or fucking around (which I have the option to do). I just need to get rid of this feeling without looking like the jealous crazy ex who cannot move on.
Y asked me to take some pictures of her as she is being interviewed about her journalism. I will have to hold back any passive aggressive comments about Y as she lives with him and are good friends. I wonder if she would be his friend if she knew exactly what he did to me and not the edited version where is goes something like this: "XXX didn't want to have sex with me and kept rejecting me blah blah blahhhhhh'.
Anyway. Going to stop there.
8/12/11
Dear W,
I am angry.
Did you do it on purpose? Did you do it because of my sexuality? Did you do it because you were angry with me? Why did you do it? I often feel it happened to me as a punishment for my sexuality.
I am angry. I hate you for it. I need answers. I hope you have been honest with S because it makes me panic that you might do the same to her as what you did to me. Also I worry about what you have told your friends? If they knew what you did to me, would they still be your friends?
2/1/12
Dear W,
I am thinking about what happened. I feel nothing, maybe it's because I am cold, maybe it's because I am ill. I think about you W. I remember the day, I remember the week, I remember laying down feeling ill. I remember consciously forcing myself to forgive you. I thought I did but I didn't. Why am I writing this to you? I don't mean to. I feel like there is always a part of you in me, living forever, never letting me forget, never letting me feel normal. I just want to move on. But this is holding me back. I just want to be close to someone and not feel ashamed and disgusting. I don't want to be thinking about you when I look at someone else. I don't want to see you in their eyes. I don't want you in me any more. I want out. I want new. I want to breathe clean air which doesn't contain you. I want to enjoy my body the way it was designed to. Just as I was recovering from my destructive behaviours and gaining some self confidence and self love, you did this to me. Now I am even more ashamed then before. I feel so angry you have made me feel like this. I feel a sense of a karmic slap in the face in that I tried so hard to feel better about myself, to get recovery and now I have to deal with this when I am only just getting to know my sexuality. Getting to know who I am and what I like and now it all ends. I don't know how to grieve. I am too ashamed to ever cope with just how disgusting I feel. It's the disgust I could be with someone who would do that to me, to be violated in such a shaming way. If I had have just said no. Why didn't I say no? I am just so desperate to be ok. I don't want to be happy all the time and I don't want to be sad and angry all the time, I want a happy medium. I want to be able to have a relationship without YOU in it. But you will always be in it. I am jealous you can move on. I wonder why this is such a big deal for me. In reality it's not. I am not dying. I am not going to kill anyone. I want the panic to go. I want to not feel repulsed at myself. I want to not react with the need to harm myself. I want to move on. I need to move on. I have this one chance at life and I don't want to waste it any more. I am angry you have made me waste time. I wish we could talk. What would I say? I am young, free and single, yet I can't do what I want to and nothing is ever going to change that. Nothing will change the situation and that's more difficult than anything. I hate you for it. You took away my choice.
4/1/12
Dear W,
Again I am thinking about you. I saw yourself and S (your new girlfriend) went for cocktails this evening. I remember when we did this together, I remember the fun times, the random events we went to and the people we met. I remember standing at the side of the stage taking photos, sitting backstage chatting and mixing with interesting people. I remember the cocaine was flowing and being the only one in the room declining a line. I remember how you changed when you did a line and how it boosted your already high libido. I felt annoyed that you took substances in my company meaning we were never on the same level. I am not sure we were ever on the same level. I feel so hurt by your actions. I want to move on from this. I want to not have part of you in me any more. I feel so sad that this will never happen and I have to somehow find a way to cope with what you did to me. I have to find an outlet for this anger. I have to find an outlet for this disgust in myself. But I have nothing because I carry so much shame and I am angry because of this too. I feel such a sense of urgency to use the last two and half years of my twenties to have fun and to enjoy them in the way I couldn't when I was younger. But you are holding me back. You are still causing me pain. A pain I cannot express in anyway but to write it down. But this is not enough and will never be enough because nothing can change the state of my health and how I came to this state of health. I am desperate to learn to trust. I trusted you. I took a leap of faith and was honest with you about some of my darkest times and told you some things I hadn't told anyone, yet you failed to tell me the one thing that could and would eventually affect me for the rest of my life. When I think back to those fun times I wonder if it was all fake anyway...
6/1/12
Sat thinking again. I feel particularly emotionless tonight. Maybe it's because I am still feeling ill, maybe there is no reason. I feel distant. I can hear the sound of the keys tapping as I type and the ringing in my ears, I think I am calm. I am not writing this to W tonight. I don't know why I keep doing that. I am angry with him. But as I type that, I said it in my head and didn't feel it in my heart. I know I am angry. I know I am furious. I know I feel rage inside me which I cannot express. I know nothing will change what he did to me. I also know that this is incredibly painful for me but that maybe I am using this as a distraction. My memory is terrible. I cannot remember so much. But I remember what he did to me. I feel the need to act on this feeling but I think about it too much and so I end up doing nothing. Sitting with the feeling. Yet it is so distant right now. He is distant. The world is distant. I feel like I am wrapped in cotton wool. It's not distressing. It is just strange to know I am angry but feel nothing right now. I don't know how often I feel like this. I don't like writing about it either...it's making it more intense. I just want to think, feel and be in the world around me.
11/1/12
I am really really anxious. I have been all day after that nightmare last night. I am so sad. I don't want memories of you in my dreams. I am not going to write this to W. I am so angry. I cried in my dream last night, I cried like I never do in real life. I need to express this feeling. In a safe way. I have been having thoughts of cutting myself again. To get rid of my thoughts. I know it doesn't work in the long term, but I need it so badly. I am not going to do it. But I need to. I need to cry about this. It was two years ago but I just can't get over it. I was raped in my dream last night and I was more upset about the fact I may have hurt the man than him hurting me. The man wasn't W. Then I cried because of this. I feel so confused and numb. Today everything was distant. People's faces weren't real. I am not real. I feel like I am melting. Yet I am anxious. I need to stop writing this and distract myself.
12/1/12
Sitting down to do this was hard. I am now actively avoiding. I am avoiding as I write this. I do not want to think or feel at a certain level. I am listening to music. "Be Brave" is the title. "I am feeling scared and I am overwhelmed and so I don my mask and finger bells". It's ok to hurt, I know that. I feel so scared to think. So scared to feel. It is so easy to breathe. But it hurts. I feel scared. Be changed. I am forcing myself to type. Forcing myself to think. I was scared last night when I did this task. Start thinking, start feeling, start changing. I feel so angry at W. I was thinking of him today. I think the wart on my index finger is from him. I am so disgusting. One day I am just going to chop it off. I want to resume a 'normal' sex life, or meet someone without his fucking face in my mind reminding me of how disgusting I have become. How I can never be normal again. My once chance of life and I can never experience a normal sex life, a normal relationship and normal connection again. I am too overwhelmed by emotion to ever tell a potential partner the exact nature of what he did to me. I am stuck. I am grieving. I feel so lonely with this. Yet what happened isn't that rare. It's the fact he broke my trust and hurt me on purpose. I don't even know where to start unravelling this mess. I am so angry. I am so disgusted. I am so repulsed by myself and by him. Yet I long for closeness and normality. I long to be able to look at someone attractive and not see W looking back as I remember the pain he caused me and the very permanent damage and carnage. I feel like cutting myself every time I think about how disgusting I am. But I can't do that. Where does all this pain go. I can feel myself becoming upset and I have a lump in my throat. But I cannot cry. Ever. I just feel the need to self harm. It's so strong and I hate myself for thinking that. In fact I am repulsed by my graphic thoughts. I need to get out of this thinking. I need to do something with this anger. I need to grieve the loss of my health and find a way to be ok with it. But I don't think I will ever be ok with it and now I am wondering really what the point is. Essentially I am happy but underneath it all lays a big mess of emotion. I am so angry W did this to me at a time where I was beginning to make peace with myself and my physical body. Now I feel even more split from myself. I need to stop writing this again.
17/1/12
Thinking about what W did to me again. I am tired of thinking about it. But I am angry and need to do something. Anything with this anger. I feel like I need to be violent but I am not violent. The only violence I have in me in mentally towards myself. I feel so angry. I want my health back. I don't want this secret. I want to feel normal. I don't want to think about W every time I have sex. I don't want to think of what he did to me every time I meet a new person. I just want to be NORMAL. I want to enjoy my body like I should. But I can't because I can't tell anyone. I feel so ashamed and disgusting. It would take one person to say to me that they didn't want to be near me and I would never be able to be close again. I can't be close now. I am DESPERATE to be normal. But he robbed me of that. He robbed me of my health and took away my choice. I feel so much hurt and pain and shame that I don't know what to do. The only thing I can do is not do what he did.
Learn to live alone. Learn to be alone. Prevent anyone else from getting hurt like I did.
20/1/12
I am angry. I don't know what to write. I was with A this evening and W kept popping into my head. I don't want to think about him anymore. It's just pointless. I am tired. Tired of W. Tired of still having an emotional connection when I don't want to. I feel like there is nothing more to say. I am too tired to do this this evening why
did I even date W. I can't remember.
15/2/12 - text message from W
"I asked for it. I'm so sorry and I know you let me off lightly. I was just hoping we could still keep in contact and it seems I can't get through my head how much I actually hurt you. X"
25/11/12
Dear W,
I didn't expect to see you after so long.
At first I pretended I hadn't seen you; tell my friends to tell you to "go fuck yourself" if you tried to talk to them. Panicking glancing around the glitter faces which filled the room, trying to work out which one is your new (HA) girlfriend. I see all our mutual friends as my heart is in my throat and I can't make eye contact with anyone. I try to dance away the rage; but I can't. I try to drink to it; I can't. I try to shut myself in the toilet; the bolt is missing. I run outside; but it's raining and I am shivering. It's only 11.30 and I want to run. But I stay; wondering if I can say to you all the things I've written over and over and practiced in therapy. I plan it in my head whilst smiling and dancing and talking awkwardly to your friends. One more visit to the toilet. I walk back out into the crowd of rainbow haired people and terrible sound system which hurts my ears. Why are you talking to H? I hate you. I need water to calm me. The truth is; I couldn't drink the bubbles in the tonic. My heart is in my throat after all. You shift along the bar and say hello, tail between your legs; more cowardly than I've ever seen. I ask if you told her. You say yes, I feel relief. But more rage. My heart is in my mouth. Heavy on my tongue. Pulsating my every word. Tongue tied. You change the subject and ask about America. I ask you how you know. You say Facebook. It dawns on me that you should be on 'restricted', you're not. You've been reading everything for two years. Fuck you. C comes over, says a sarcastic hello, tells you everyone is going to Dalston. I stand awkwardly waiting for you to talk to me. A tall, dark beautiful girl with a blue sparkly tatty Devine name necklace joins us at the bar. She slips her arm round your waist, claiming you as hers, brushing you with her grey fluffy sparkly coat. I can't help thinking how beautiful she is; she is skinnier, prettier, more stylish then me and as N said "a really lovely person". You introduce her; I stare at her lip and nose piercing and note to myself just how perfect they look. I say hello, be polite and then walk off. I hope that you will find me and speak to me. But you don't. I join my friends and try to dance; I'm not drunk. I'm awkward and I don't know how to deal with feelings so I do what I always do and pretend. Except it's not easy. L joins the dance floor and dances to a Bowie song whilst caressing a blonde female friend. She keeps looking over at me. I try to move away so she can't watch me. I don't want to watch her. All the terrible things you did go through my mind, paced to the beat of Bowie with my heart pounding on my tongue ready to be spat out anytime soon. I don't know what to do. Normally the toilets would be my sanctuary but there are no locks; I feel like a zoo animal; pacing its empty cage; too scared to step out the door; too angry to notice the door has always been fucking open and I've always had the power to slam it in your fucking FACE. Now what. (?)
AND you want to meet for coffee? I'm not sure coffee would solve much now. I want to forgive and move on yet there is a part of me that would rejoice if you were fucked over; badly. That's sick. That's not me. You made me into this bad person. A person who; up until last week believed I was THE bad person. Us bumping into each other is quite timely. My friend posted an article on Facebook last week; it made me understand what happened between us. I reposted said article and considering you have been reading my Facebook statuses; you should have read it right? Maybe now you will understand. Oh and you know what's also funny; I told your friend O last week that I hate you. Last year she told me she's always thought you were 'remedial'. She's known you for 25 years. Ha.
So coffee might be interesting, I'll bring a crew of raging feminists as my backing singers.
28/11/12
Dear W,
You somehow crawled inside me again and I'm trying to beat you out. You burst my bubble. I should find pleasure or relief in your guilt; but I don't; just because you're sorry; it makes no difference to me any more as it changes nothing. You get to move on and I don't and that's not fair
5/1/13
I feel sad for myself. I just feel like hormonally, there is something missing in me. I just don't have the same desires that normal people have. Except I do. But rarely. And I am too anxious now to even have sex. And feel guilty for even fancying anyone because of W. Because of how disgusting I am.
3/2/13
I felt like shit today. I cried all day. Hid in the toilet, then my room. Took 2 tramadol and drank some wine throughout the day. It helped but only slightly. It doesn't change my loss. I can never find anyone attractive without feeling guilty. Without feeling disgusting and repulsed. Without remembering what he did to me. I punched myself, trying to 'beat out' the vile part of me. But it changes nothing. Nothing can ever make me clean again. I am angry. I am jealous. I am ashamed. Or shamed into silence and loneliness. I don't know how to move on from this. How can I ever be normal? No amount of talking can change what he did to me. I am in my late 20's and my sex life and future dating has ended. Before it begun.
8/3/13
I wish I could cut off every infected piece of flesh. Hell I would if it would work. If it could rid my body of him. He is always in me. Always reminding me of everything bad that happened to me - that HE did to me. He is always inside me, nothing will rid me of him. I just want to feel like he is not fucking me anymore. To have some silence, peace. For there to be quiet.
April 2013
He is back in my life; his best friend dating my housemate.
29/7/13
The fact Z is socialising with W is triggering. It makes him real. I am so hurt and angry and makes me feel like I am not believed. But I can't find the words to say what happened. Catch 22.
3/10/13
I don't even know where to start. I had to have a gynaecological operation. The whole experience was incredibly triggering. Being touched by a man whilst being asleep. Putting things inside me. I was SCARED. Six weeks of anxiety hell. Fucking shit. Two weeks of sick.
tbc.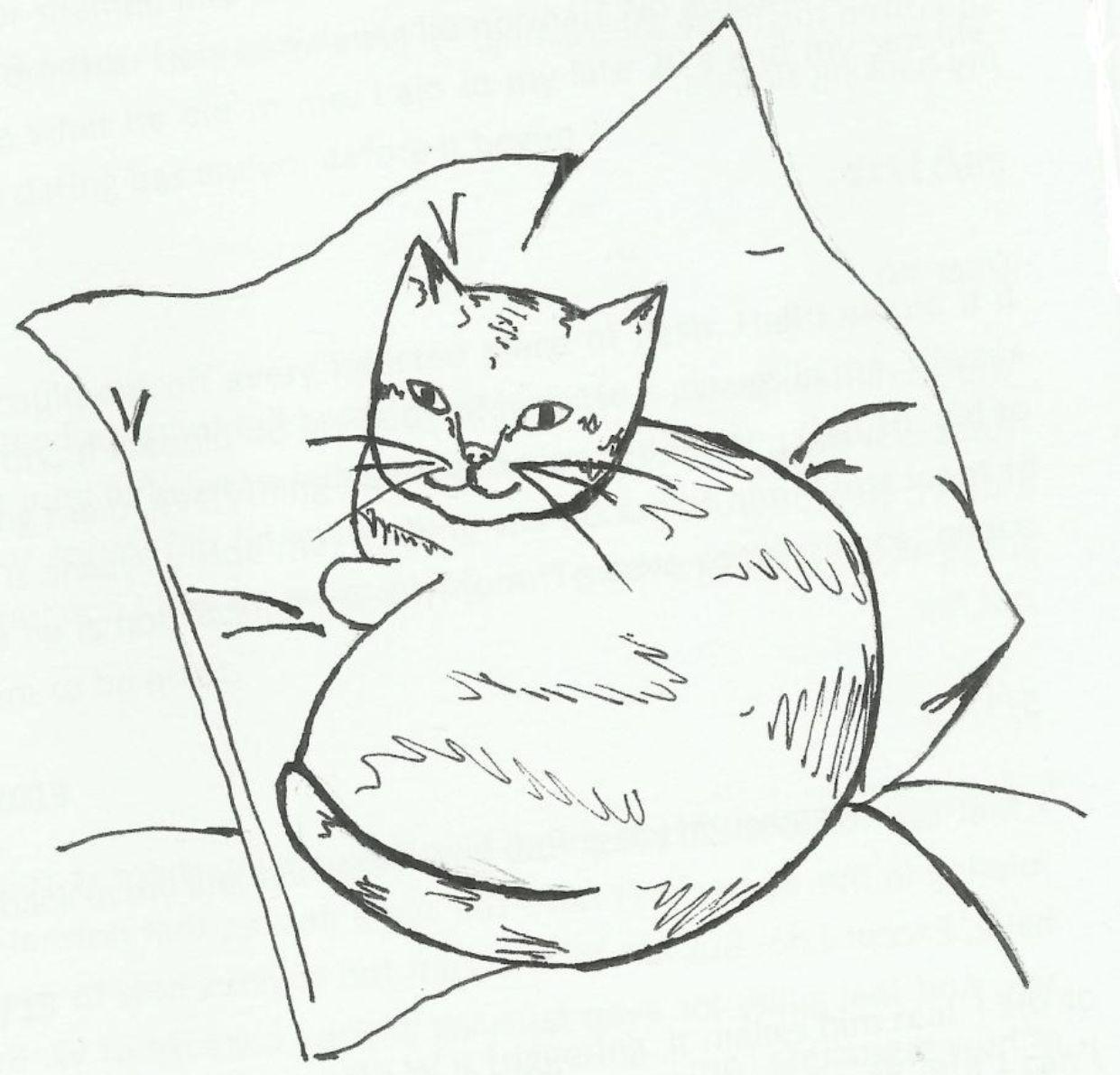 As soon as you touch my cunt I feel a pressure to enjoy myself. I want to look like I'm enjoying it, for your sake. Sometimes I am enjoying it. I can come if I concentrate hard enough on it.
I like being blindfolded because then I can't see that you're looking at me. I feel less like I'm performing; it's easier to relax. I know you want to please me so I act like I'm pleased, to please you. I try not to think about you looking at me, checking my face for signs of pleasure.
I make sounds to communicate my pleasure to you. Sometimes I make sounds even when I'm not feeling pleasure but I want you think that I am. Then I don't have to deal with the fact that I'm bored and uncomfortable. That I've already said yes and it's easier to just go along with it now that it's happening. I don't have to think about what I'd actually enjoy or want.
Sometimes it's just easier that way.